The chances of hitting the jackpot on a single spin of a slot machine are slim, but that doesn't mean it can't happen. Everyone dreams of landing the biggest win while playing the golden slot machine, and to some that dream finally becomes a reality. We are going to look at the top 10 big slot machine wins of all time.
Excalibur Casino, Las Vegas- $39.7 Million
It is the biggest jackpot ever won in history. This record was made by a software engineer who decided to try his luck on a Megabuck slot machine. With just a few spins the man won $39.7 million dollars and up to date no one has managed to break this record.
The interesting thing about this jackpot is that Ethan Miller his odds of winning was only 1 in 16, 700,000 and he still managed to kick the jackpot. He was so lucky, right? There many sites where you can spin and win money, may be not close to the millions we are discussing here.
Desert Inn, Las Vegas- $35 Million
In 2000, Cynthia Jay Brennan, a 37 year old, won this jackpot. She was also playing the Megabucks slot but in a different casino.
Unfortunately, Cynthia and her sister were involved in a road accident that left her paralyzed for some time. Cynthia contributed widely by donating her winnings to charitable organizations . She also participated in forums that raised awareness on the dangers of driving when one is drunk.
Palace Station Casino- Las Vegas- $27.6 Million
In the year 1998 a lucky retiree bagged $27.6 million. During her interviews she said that she had planned to use $100, to play the slot game but she ended up spending thrice the amount. But it wasn't a bad idea considering the amount of money she eventually took home.
PAF.com, Online- €17.8 Million
This was an online jackpot in the year 2013. A player from Finland took this cash prize home while playing a NetEnt progressive slot at PAF.com. The name of the slot was Mega fortune and the surprising thing is that the player won €17.8 million after using only 25 cents.
Piece of advice, don't underestimate the little cash you have, you might be the next millionaire.
Bally's Las Vegas- $22.6 Million
Johanna Heundl, a 74 year old woman,won this jackpot in May, 2002. It is said that she won this jackpot just after she took her breakfast, we can assume that she was bubbling with joy for the rest of the day.
She had used $170 spinning the reels before winning the cash prize. Again your age doesnt matter when it comes to winning, just continue playing, you never know when your lucky day will be.
Caesar's Palace, Las Vegas-$21.3 Million
The winner of this jackpot decided to remain anonymous after winning, but he was a businessman from Illinois. He won this jackpot in 1999 and you have it right because he was still using the Megabucks Slot Machine.
Cannery Casino & Hotel, Las Vegas- $21.1 Million
The winner of this jackpot was still playing at the Megabucks slot machine. Elmer Sherwin was the lucky winner of the $21.6 million, the interesting thing is that this was his second win.
He had won $4.6 million in 1989 while playing the same game at Mirage Hotel & Casino. Even though you have won before, keep on playing, you may land some big win soon.
Online- €13.2 Million
Jon Hayward, a British soldier won this jackpot in 2013. He was playing Mega Moolah at the Betway's website. This man is considered a legend because for only 25p he managed to pocket €13.2 Million.
M Resort, Henderson-$17.3 Million
This was another lucky winner of the Megabucks slot machine. The winner was a lady from Las Vegas who used free credits to play and ended up winning $17.3 million.
Use the free credits you get, you never know!
Rampart Casino, Las Vegas- $14.3 Million
The winner of this jackpot decided to stay anonymous, again he was playing using the luckiest machine of all time. You have it right, the Megabucks machine.
The lucky player only used $20 to play and landed a huge reward of $17.3 million. The winner donated most of the money to a charitable organization
See some of the boxers who became actors after conquering the world of sports. They had very interesting life.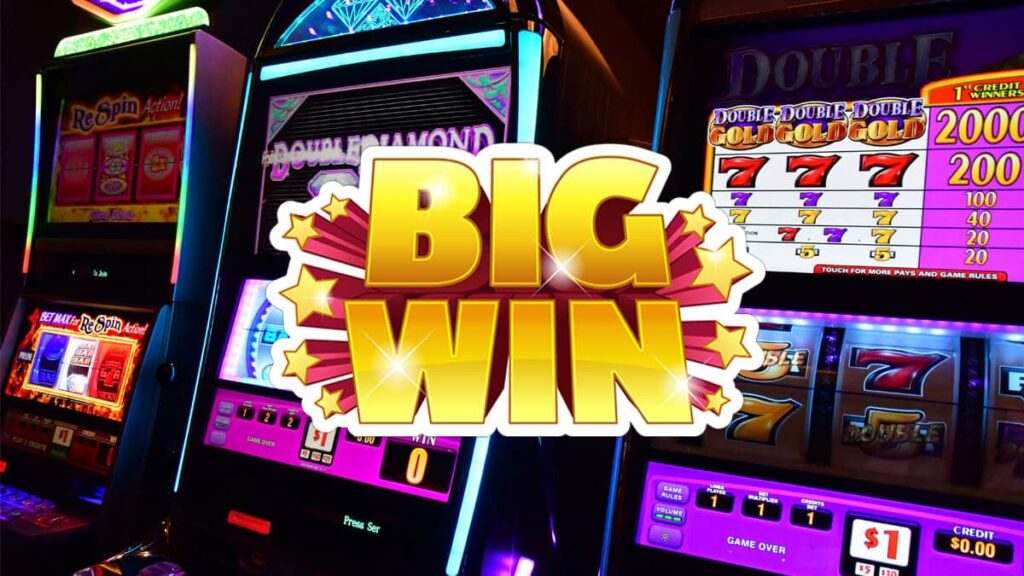 How Do You Win Playing Big Slot Machines
Now that you are convinced that winning is possible, what can you do to win while playing at Big slot machines? Keep on reading!
1. Play Within Your Budget
Always start with little financial commitments, this way you can avoid losing a lot of money when things don't go your way. To win big you have to start with little money, and if you do that you will have double the chances of winning big.
2. Try Online Slots for Extra Variety
Playing online slot games will increase your chances of winning. The online slots have great bonus rounds and additional special features, which makes them the luckiest games in the casino. You can try free slots. If you are playing free slots, make sure you don't spend a lot of money on a single spin because you will be able to access the free credits again after a short while.
3. Bet Enough to be Eligible For Jackpots
If you are planning to win big online, start playing by first sticking to the minimum bet at the maximum bet. This way you will be able to access the main jackpots of the game and that is a great opportunity! If you hit the jackpot, you will also have a chance of hitting the bonus round.
4. Take Advantage of Bonuses and Promotions
If you want to win big, take advantage of the promotions and bonuses. The best thing about the bonuses is that they can double your total amount of bets. By using these bonuses and promotions, you can easily gain more money per spin, and in turn increase your chances of winning a lot.
5. Find yourself a Good Slot Site
There are many slot sites out there but there is only one site which will help you win big by having access to the most experienced guides online. Find yourself a nice slot site and start playing these slots to increase your chances of winning.
6. Choose the Ones with the Highest Payouts
There are hundreds of slots out there and you should always try to play the ones with high payouts. The ones which have a high payout are normally the ones with a higher RTP, so if you can find those games, you will be winning big in no time.
Are you convinced yet? You don't have to go to Las Vegas to win a big jackpot. It is possible for you to win huge cash prizes from the comfort of your own home. All you need to do is find a good slot site and start playing the slot games with higher payouts. You can easily find these games on the internet and by playing them, you will surely increase your chances of winning big.
We have some insights on how to trick slot machines to increase your changes of wining.