Since there are various types of slot machines, a new player can get confused. Different slot developers include various features unique to their brand. Also, online slots have more advanced features than land-based machines. That's why players must understand how different types of slot machines work. Some have more symbols with many ways of winning. Gaming companies have become more creative and now provide slots with progressive jackpots, free spins, wild symbols, bonus games, and massive jackpot amounts. Learn more about these categories here.
Types of slot machines
Pokies
Video slots
3D slots
AWP slots
Fruit Machine
Factors that determine how slot machines are categorized
· Multipliers
For beginners in gambling these terms might be new to you but will simple explanations for you to understand. Any slot that accepts more than one coin will calculate your possible winnings depending on the number of coins you play with. These are called multipliers. More coins mean more profits, in case of a win. Multipliers are common in slots such as Tripple Diamond, Wild Cherry, Five Times Pay, Double Diamond, and Wild&Loose. The paytable of such slots consists of a column for the number of coins, and one row for winning combinations. If you don't win anything, you'll get a push – the same amount you played with.
There are two types of multipliers; Bonus multiplier and straight multiplier. It's advisable to use only one coin when playing a straight multiplier game because more coins do not translate to new winning combinations. Your payback will still be the same. To get the total winnings of a straight multiplier, multiply the coins' number by the stake paid for a one coin play.
On the other hand, bonus multipliers are more advantageous because playing a full coin earns you a bonus. The amounts you'll receive for the top jackpot or other winning combinations are higher than straight multipliers.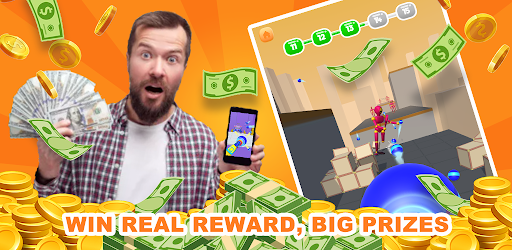 · Buy-a-pay slot machines
As the name suggests, players will have to 'buy' their multipliers by increasing their coins. The payout table will show you if you have to add more coins for bigger plays. You can use between one and five coins for every spin.
These machines are somewhat tricky because you only receive earnings from activated pay-lines /winning combinations. You may still win but not earn profits if the winnings occur on a not active pay-line. This is a common scenario in instances where you played with only one coin. The more coins you play with, the better because more lines will be activated, increasing your chances of winning
Hybrids are slot machines that integrate both multipliers and buy-a-pay features. Examples include Blazing 7s, Banana-Rama, and Wheel of Fortune. Each coin you play serves a different purpose, with some buying combinations, while others are multiplying payouts from these combinations. The usage of coins differs from game to game. In some games, you can use the third coin to buy a bonus round.
The term progressive is about increasing joint jackpots. Often, more than one machine is linked together. In other cases, casinos within a certain area can come together to link a jackpot. Every time players place coins to play for the jackpot, the total amount increases. This increment will go on until one lucky winner wins it. The casino will then reset the jackpot, and the cycle continues.
Jackpots have become more popular thanks to innovative ways by online casinos that have generated progressive jackpots across all sites that use the same software.
This feature makes gambling more entertaining because they provide opportunities for players to double or triple their earnings. If lucky, they can get profits four times the initial amount.
Wilds can replace other symbols on the pay-lines and this may result in a winning combination., When two wilds appear, the earnings are multiplied by two, and so on. The best scenario is when wilds form their winning combination. Wilds add a new exciting dynamic to the game, especially if they come with multipliers or bonus features.
Popular games with this feature are the Double Diamond and Tripple Diamond slots by IGT. Many fans were attracted to the diamond, which acted as the wild symbol.
Nowadays, you don't have to move from one machine to another if interested in switching the type of game to play. Developers have made it possible to choose different kinds of games on one single device. For instance, a machine may have a game of keno, slots, blackjack, video poker, etc. integrated within it. Such machines also support various denominations
The basic feature of most reel machines is three or five reels with about 20 stops on each. You may also come across some reel slots that have more reels, up to 10. Initially, the first slot machines were handled mechanically, with players having to pull a lever whenever they wanted to spin. Things are simpler now, as players only press an electronic button to initiate play.
Video slots are the most common type and feature spinning reels and symbols line up. Unlike reel slots, video slots have more than five pay-lines and can even reach 100 pay-lines. Players can expect bonuses as they play video slots. This could be in the form of bonus games or free spins that sometimes increase winnings.
It's not common to find touch screen slots, as more manufacturers integrate it in their machines. Fans love playing touch screen models attached to a shelf or a table.
They are huge, and you may spot them at the entrance of most casinos. Big Berthas consist of a minimum of three reels though they offer not such high payout percentages.
Make your gaming experience fun by choosing the most appropriate slot machine that you are comfortable with. Understanding how a machine works will help you know how many coins you can place per each spin.
How to Use Online Casino Filters to Find Your Favorite Online Slots.